Use cases
Dicompass Cloud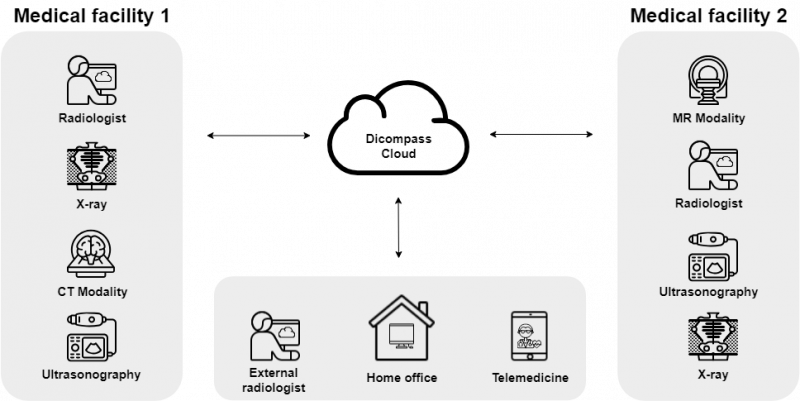 The doctor at home can describe data from all locations of the medical facilities or it is possible to set up a central descriptioning point. Everything worldwide.
Dicompass Gateway WebViewer & PACS Archive

Customer:
Holding of medical facilities, hospitals, outpatients facilities, contracted external radiologists and home office staff.

Solution:
With our customer, we solved the problem of creating a robust solution for DICOM data management and user access control.
Each hospital has its local PACS Archive, including browser Dicompass Gateway WebViewer (DPGW) with all data, or with data for a specific period (eg 3 years back). In the event of a local DPGW failure, traffic will automatically switch to DPGW in the data center with no limitation of PACS services. It is more practical to use more data centers in case of natural disasters.
Physicians in external outpatient clinics, home office or within telemedicine access the services directly via the data center, where they are shown data based on the assigned permissions (eg Hospital 1 whole, Hospital 2 surgery only).