Dicompass desktop
Dicompass CERTIFIED software consisting of clinical DICOM viewer, diagnostic station, digitization and DICOMization modules.
More information on the original web presentation of the Dicompass product https://desktop.dicompass.cz
Clinical and diagnostic viewer
The clinical viewer module supports the display of image modalities (CT, MR, PET, DX…), text messages (SR) as well as video recordings in DICOM (MPEG 2 and MPEG 4 H.264). The diagnostic station module contains all the functions of the clinical viewer + tools for working with volumetric data, including mergers.
It contains functions and tools for working with DICOM data and PACS repositories. It also includes the integration of ePACS services.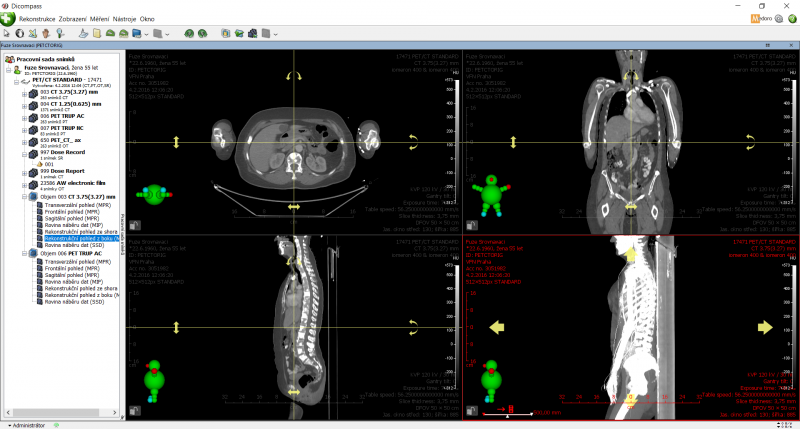 Digitization and DICOMization
The digitization module allows users to convert the video signal (SD and FullHD) to DICOM format in the form of still images, image sequences or video recording, including audio digitization. At the same time, it is possible to convert photos from digital cameras directly to DICOM format. Data in DICOM object headers can be obtained via Modality work list or entered manually. The digitized data can then be sent directly to the PACS. A unique feature is the categorization function which allows users to assign labels to each exam, which are written to the created DICOM objects and which are then used to filter the exam.